This is the fifth post in a blog series about one Winterthur Fellow's experience in the Winterthur Fellowship Program


When you've been out of graduate school for a few years, or a few decades, it can feel a little daunting to step back into the academic world. There are so many norms, so many unspoken assumptions, so many things you don't know that you don't know. For someone like me, who lives pretty squarely in the market-driven commerce world, all of those differences and expectations can trip you up. Everyone expects that you will know things. Know what to ask, and whom to ask. Know how "things are done" and what things are not done.
I can imagine it is a real challenge for Winterthur staff to deal with those of us who come from outside the world of academia. They don't know what we don't know, after all! So kudos to the program staff and collections folks as they work to inform and support us. There were lots of gaps that had to be filled as I muddled my way forward, and things I was taken aback by since no one thought to tell me ahead of time. But the general good humor and real desire to make this a good experience on the part of almost everyone I encountered has made the bumpy road much smoother.
Above all else, the doors are open here at Winterthur. The people you need to talk to are available and have the answers you need. As a rule, they don't seem to think you are bothering them as you ask the umpteenth question. That makes it easier to ask the umpteen-and-first…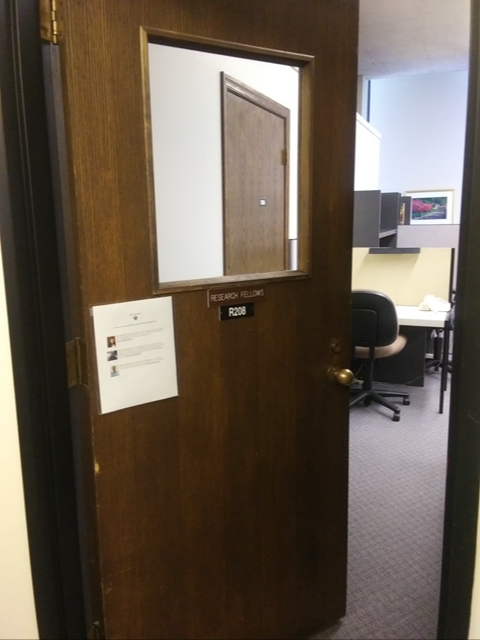 A Cool Thing I Found in the Collection:

You sail off to China from Boston with orders in hand to purchase hundreds of bolts of silk for import. Months later, you get to Canton and visit the well-known fabric dealers near the port. Just like today's wholesalers, they have a nice little sample card ready. It's wonderful to see the bright colors of these fabrics two hundred years after they were manufactured. I can just picture the supercargo fingering the swatches as he haggles over the price. Makes me think about what little bits of ephemera we save today that will be cool for someone to see two hundred years from now.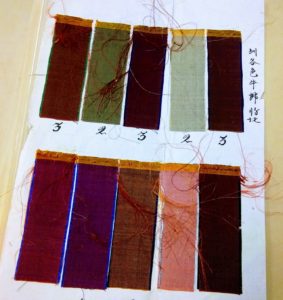 Post by Pamela F. Wik-Grimm, Maker/Creator Research Fellow, Winter 2020
Pamela Wik-Grimm writes historical maritime fiction based on her lifelong love of sailing and the sea. She holds a USCG captain's license and is active as a commercial and recreational sailor. http://www.pamelagrimmauthor.com