Next time you visit (or in some cases, the first time you visit), take one of the beautiful house tours, visit our current exhibitions in the Galleries, and walk the gorgeous garden, but while you're here don't miss one of the most interesting, permanent exhibitions at Winterthur on the second floor of the Galleries—The Dominy Shops. Winterthur's Dominy Clock Shop and Woodworking Shop are reconstructions of the Dominy family's Long Island workshops, including their tools and equipment.
Three generations of the Dominy family of East Hampton, Suffolk County, Long Island, New York, functioned as craftsmen from 1760 to 1850. Nathaniel Dominy IV (1737–1812) was a woodworker and metalworker producing tall case clocks, furniture, and repairing thousands of pocket watches. His son, Nathaniel Dominy V (1770–1852), practiced all forms of woodworking. His activity included work as a furniture joiner, millwright, house carpenter, cooper, and supplier of agricultural tools to farmers in East Hampton township—Sag Harbor to Montauk. Nathaniel V's son, Felix Dominy (1800-1868), was trained to be a clock and watchmaker. He worked primarily as a maker of tall case clocks and repairer of pocket watches over a short time span from 1815 to 1828, when technological unemployment forced him to forego craft activity and take a job as keeper of the Fire Island lighthouse.
Direct descendants of the Dominy craftsmen kept together and preserved the craftsmen's shop equipment, tools, and manuscript material on their original site until 1946, thus preserving the only complete record of craftsmen working in colonial America and the New Republic.
Twenty-three years ago, Eliza Werner of Sag Harbor was a catalyst in bringing my book With Hammer in Hand to the attention of Charles Keller and Glenn Purcell, which led in 1991 to their collecting of objects made by the Dominy craftsmen. The result of their persistence, energy, and passion for local East Hampton and Suffolk County history, has been new discoveries of Dominy-made objects, thus making possible, identification of the full range of the craftsmen's production and unlocking of additional interpretation of Dominy family manuscripts.
Survival of the Dominy shop equipment and tools, combined with extensive accounts, letters, and receipts chronicling their craft production, business activity, education, social life, and political views, provide unique insights about craftsmen working in rural and urban communities of colonial America and the New Republic; barter economies; transfer of shared Western craft technology and equipment; and an example of early nineteenth century technological unemployment. It's an important and fascinating aspect of our country's history that should not be missed.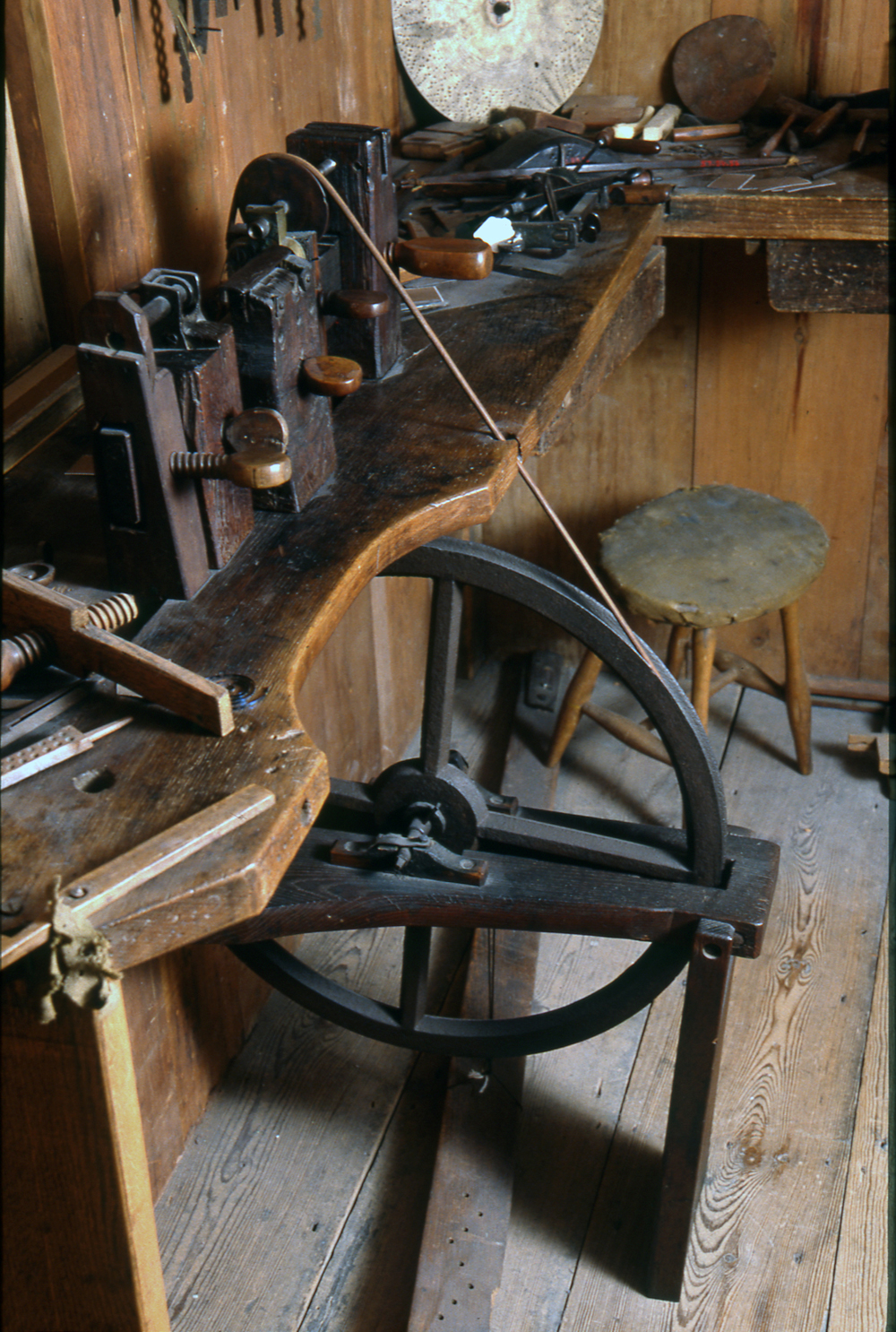 For those who are not able to visit Winterthur, the Winterthur Library's Dominy holdings were digitized and made available online through the University of Wisconsin's digital repository, at the request of the Chipstone Foundation, Milwaukee, Wisconsin. The repository includes a brief description of the Dominy project, as well as browse and search functions for researchers interested in pursuing details about the collection.
Post by Charles Hummel, Curator Emeritus, Winterthur Museum, Garden & Library