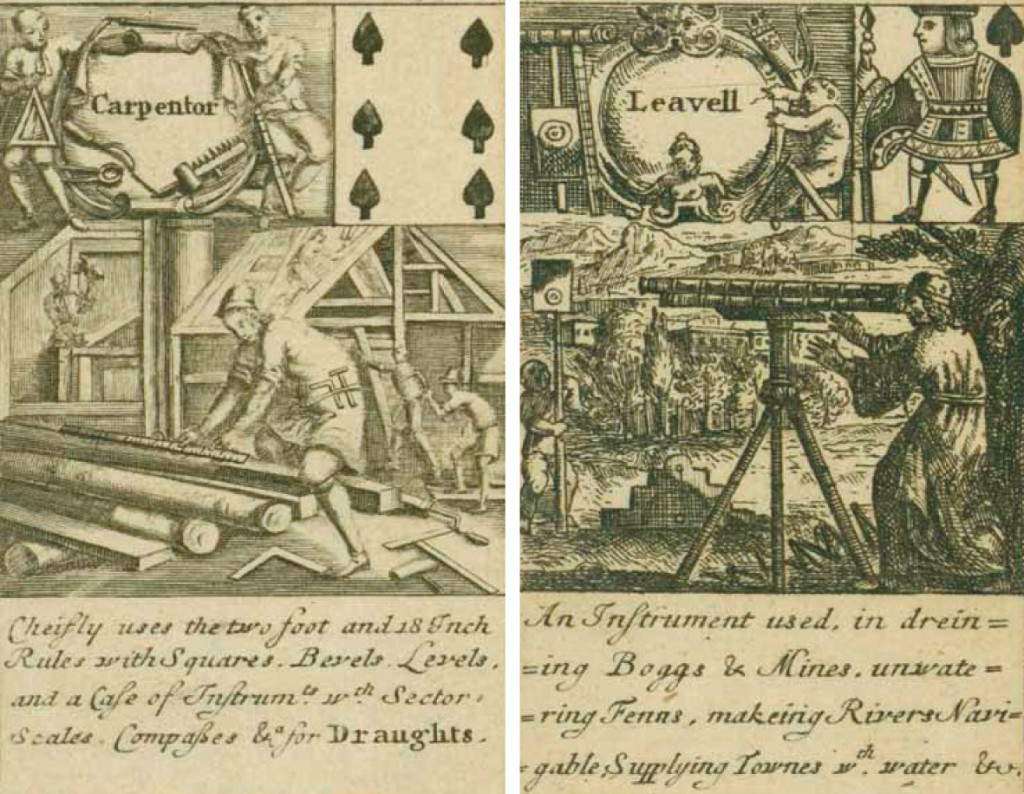 One of the treasures of the Winterthur Library is a set of cards created by British mathematical instrument maker Thomas Tuttell (ca. 1674–1702).
The son of William Tuttell, a member of the Cordwainers' Company of London, Thomas was apprenticed to Henry Wynne of the Clockmaker's Company in 1688 and freed in 1695. He then became a member of the Company himself, and in 1700, he was appointed Instrument Maker to the King of England. Tuttell was particularly noted for his quality work in silver, brass, ivory, and wood, and in his shops in London and Westminster, he taught all aspects of mathematics, including the use of instruments. In 1698, he issued The Description and Uses of a New Contriv'd Eliptical Double Dial, which described a new form of sundial he had created. In the 1701 edition of Joseph Moxon's Mathematical Dictionary, Moxon and Tuttell included a lexicon of mathematical instruments.
Thomas Tuttell drowned on January 22, 1702, while surveying the River Thames as hydrographer to the king, a position to which he had been appointed two years earlier. In a notice in the Post Boy, his wife described her late husband as being "of Middle Stature, fair light Hair but his Head newly shaved."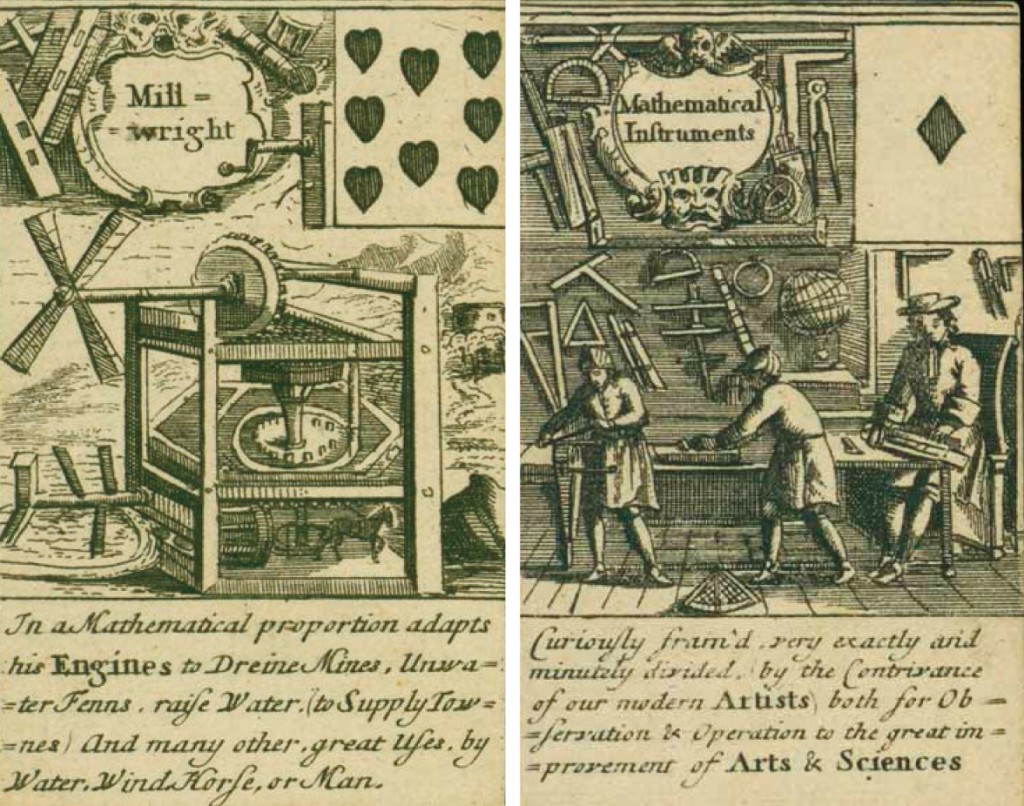 Winterthur's set of engraved cards dates from 1701. They depict mathematical instruments and their use in various occupations. The upper right hand corner contains a likeness of a small playing card, while the remainder of the card contains the illustration, caption, and description. Instruments shown include "dyals," compasses, scales, bows, surveying wheels and chains, protractors, and quadrants. Such occupations as millwrights, bricklayers, shipwrights, and architects are also portrayed, and their descriptions include mention of the mathematical instruments most commonly used in their trade.
Ostensibly playing cards, it is generally acknowledged that the cards were actually issued to serve as a trade catalog, promoting Tuttell's instrument making.
To see all of Tuttell's cards, go to the library's Tuttell collection finding aid. To see an image of a card, click on the blue highlighted text; to move on, click on the image of the card showing on the screen, watch it disappear, and select another.
E. Richard McKinstry is the Winterthur Library Director and Andrew W. Mellon Senior Librarian.